Brothers II Business Machines
is a Long Island based company that has been a document management partner providing local companies with business machine solutions for over 45 years. We are proud to say that we are one of the largest authorized office equipment dealerships on the Island, and still small enough to provide you with personal service that will assist you in the growth of your company.
Key Success Factors:
Committed management team with a proven record of success and vision for the future.
Experience with a wide range of business machines and the latest technological solutions both hardware and software.
Complete hardware line of Copystar copiers ( division of Kyocera Mita, America Inc.), printers, mailroom equipment, duplicators, paper shredders and time clocks.
Certified application provided for document management and printing solutions.
Customer care services that include on site and depot repair, end of life management and a technical support/call center.
Complete and fully stocked service inventory combined with an in-house ability to create customization at reasonable costs.
100% out of box product configuration and functional tests.
Understanding Your Requirements:
With a choice of premier industry product lines, the Brothers II consultative sales team can recommend the products that will enhance your company's productivity. Products that are reliable and economic will keep your costs down and the solutions we recommend will truly deliver a low Total Cost of Ownership (TCO).
Delivery The Entire Solution:
Brothers II gives you one convenient source for document management hardware, applications, support and services. As well as, the expertise you need to put it all together.
Committed to Customer Care:
We make it easy to do business with us. We back our products with a performance promise. Plus, we provide a single point of contact for orders, contracts, training and service. Unlike other suppliers, all business decisions regarding your partnership are made locally, not at the manufacture's headquarters.
Service and Reliability:
Our factory trained technical team utilizes a computerized dispatch system that can ensure quick response, correct diagnosis and timely repairs reducing down time and increasing productivity.
Flexible Financing Plans:
We offer flexible marketing and maintenance plans that will allow you to acquire products, service and accessories in a convenient cost effective manner.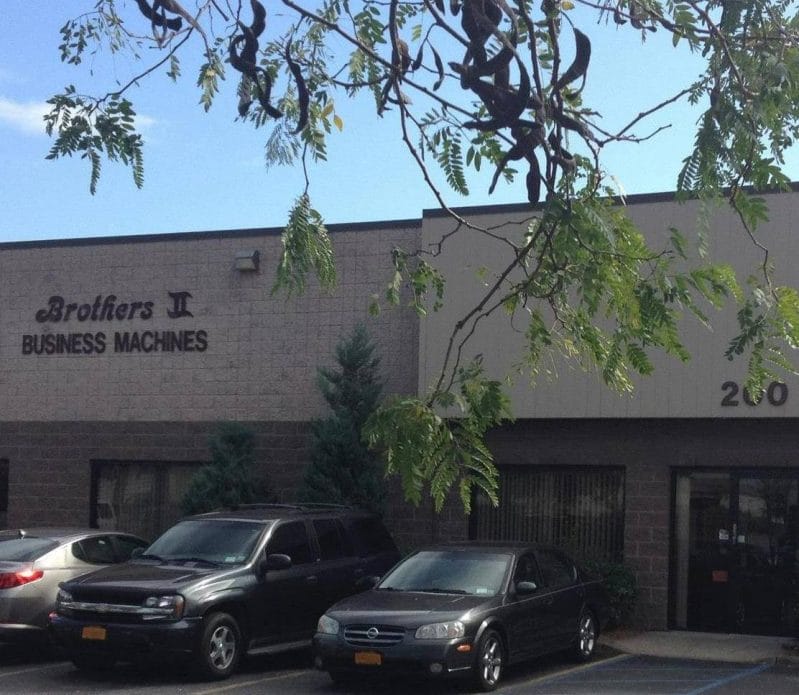 Brothers II Featured in the L.I. Business News:
Check out the story titled "Star Power".
John and William Cavallo, co-owners of Brothers II Business Machines in Bohemia, stood at the center of the solar system. They pointed to three gray, Sunny Boy converters that turn 107 solar panels into a generator.
"We're a power plant. As long as the sun's up, were making power," William Cavallo said of a system powering the building and electric-fueled fork lifts. "The return on investment is 2 1/2 years for us. Then I have free electricity forever."
Although going solar has long been environmental, it's finally becoming economical. Sun skeptics are… more